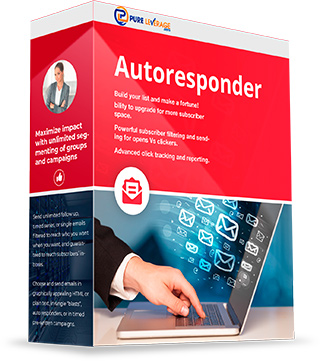 Professional Autoresponder, mail up to 10 000 Subscribers.
Send unlimited follow up, timed series, or single emails filtered to reach who you want when you want, and guaranteed to reach subscribers' inboxes.
Choose and send emails in graphically appealing HTML or plain text, in single "blasts", auto responders, or in timed pre-written campaigns.
Maximize impact with unlimited segmenting of groups and campaigns, using personalization options, forms, and the easy to use HTML editor.
You get a complete system that sends you daily reports telling you exactly how your emails are performing and the system automatically handles "unsubscribes" and bounced messages.